Education Opportunities
Add educational opportunities to your custom Expo schedule using the WDE mobile event app or click the buttons below to learn more.
---
Over 50 Educational Opportunities!
With over 50 seminars, sessions, and industry-hosted events scheduled throughout the week, World Dairy Expo is the place to get-in-the-know about a variety of things happening in the global dairy industry. Visit with peers while learning from fellow producers and industry experts about different ways to make your operation more profitable.
Hosted Tuesday - Friday in tandem with Expo's Trade Show, all educational events are included with gate admission, unless stated otherwise, or can be livestreamed via ExpoTV during the week of the event.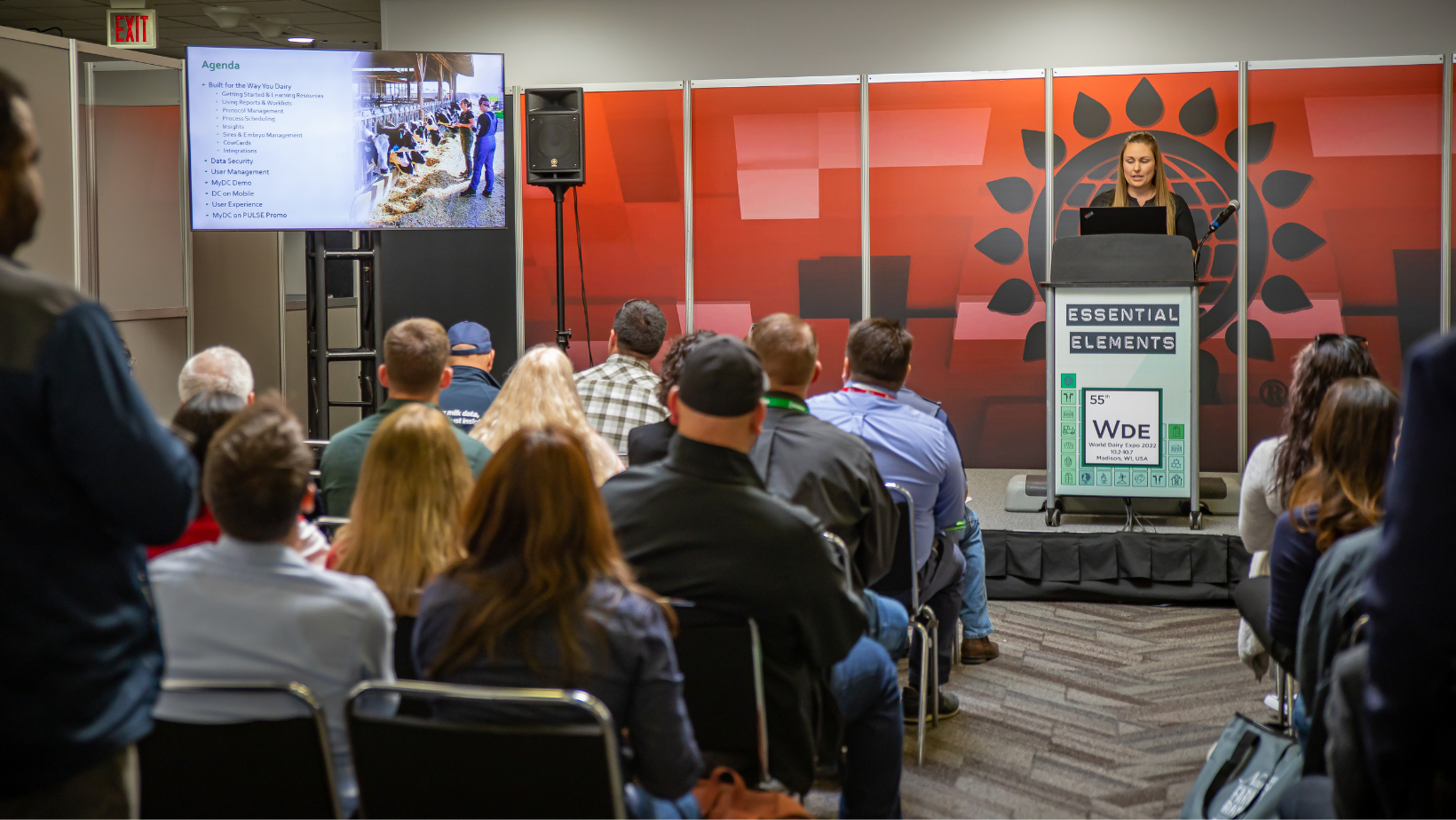 Expo Seminars address topics centered around finances, climate, management practices, dairy markets and more. Seminars are structured with a 45-minute presentation and time for questions and answers. Held at 12:00 p.m., Tuesday - Friday.

Located in the atrium of the Exhibition Hall, the Knowledge Nook is a space designed for companies to showcase an innovative product, service or research that was introduced to the market since the last World Dairy Expo. There will be up to seven, 45-minute sessions per day beginning at 9:30 a.m., Tuesday - Friday.

World Dairy Expo offers Virtual Farm Tours presented by dairy owners and managers from across the United States and around the world. Each tour offers a unique, virtual perspective and opportunity to learn. Virtual Farm Tours are hosted at 10:00 a.m., Tuesday - Friday.

Dairy Forage Seminars at World Dairy Expo are hosted by the organizing partners of the World Forage Analysis Superbowl in the Trade Center. Forage experts from the U.S. Dairy Forage Research Center, University of Wisconsin and other research centers work together to present seminars on cutting-edge research and information.

Expo's educational opportunities now include seminars presented in Spanish for dairy managers and mid-managers. Expo en Español is designed to provide valuable information for on-farm personnel and take place, Tuesday – Friday at 2:00 p.m.

Expo attendees can benefit from additional international conferences, special seminars and educational programming hosted at WDE. These meetings and events offer a way to meet and talk with fellow producers from down the road or across the world.