World Dairy Expo Railbird Judging
Put your judging skills to the test during Expo's Railbird Judging Contest. One milking cow class in each breed show will be a railbird class. Classes will be listed below throughout Expo week and entry information will be available soon.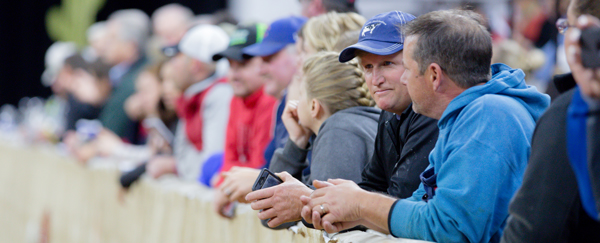 Placing cuts will be used to determine the winner based on highest score. If a tie results, the first electronic time-stamped entry wins. A "winner" text will be sent. One entry per participant; if multiple submissions are made, the last text submitted will be considered the entry.
Congratulations to our 2019 Railbird Judging Contest winners!

Eric Houdek

Caledonia, Minn.

Brown Swiss

Gabriella Sorg

Hastings, Minn.

Ayrshire, Milking Shorthorn, Red & White

Kelsey Erf

Oakdale, Minn.

Holstein

Levi Martin

Platteville, Wis.

Holstein