School Tours
Fourth grade students in the greater Madison area and beyond are invited to meet the global dairy industry at World Dairy Expo while on a fun, interactive guided tour of the annual event. Students will see dairy cattle from across the United States and Canada while learning about animal nutrition, cow comfort and the role dairy plays in a balanced diet. In addition, the tour includes stops to witness the latest dairy technology and innovations from around the globe.
2023 World Dairy Expo School Tours will be Wednesday, October 4 and Thursday, October 5.
Tour Stations Include:
A Cow's Kitchen – touch, smell and examine the plants, by-products and other components found in dairy cattle diets with an expert from the United States Department of Agriculture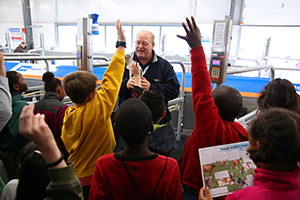 Amo las vacas – discover how the global dairy industry talks about cows as students learn how to say dairy terms in multiple languages
Expo's Showring – watch the pageantry unfold on the colored shavings while hearing about what it takes to compete at World Dairy Expo and why the cattle all look a little different
Milk Break – each student will receive a goodie bag provided by Dairy Farmers of Wisconsin filled with goodies from Farm Wisconsin Discovery Center and Kwik Trip plus a nutritious snack of Kemps LLC milk, Sargento string cheese or a Ellsworth Cooperative Creamery cheese curd bag while visiting the School Tour Tent
Milking Parlor – learn how cows are milked and the steps the dairy industry takes to ensure high-quality, nutritious food products while exploring the BouMatic milking parlor
Meet Alice in Dairyland – Stop in and meet the 76th Alice in Dairyland (special ambassador for all Wisconsin farmers and agricultural products). Participate in a Wisconsin Dairy Scavenger Hunt and take a photo with a special secret guest. You don't want to miss this special opportunity!
Click here for a Stations Map
Additional optional stops:
Dairy Technology – from a robot milking a cow to a drone looking at plants, Expo's Trade Show is filled with new STEM advancements waiting to be discovered
The Salon – watch as cows are treated to a bath or haircut in the New Holland Pavilions in preparation of the show
Cost
Thanks to our generous supporters, this fun day outside of the classroom can be enjoyed for FREE! Each tour typically lasts two to two-and-a-half hours.
Bus Route/Parking
Buses are required to enter/exit the Alliant Energy Center through specific gates for easy drop-off at the tour station. Reserved bus parking is also available. Click here to view the map of the bus route (PDF).
Guides and Chaperones
We happily provide your class with an industry expert to serve as your tour guide for the day, ensuring you get the most out of your time at World Dairy Expo. Additionally, all groups are required to provide chaperone guidance. It is recommended to have at least one chaperone for every five students attending the tour.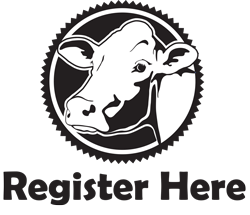 We proudly work with Dairy Farmers of Wisconsin and Wisconsin Ag in the Classroom to provide educational resources. Check out the "Let's Take a Tour" video as we tour of four outstanding Wisconsin dairy farms as we learn more about each of their farms and what they do to take care of their cows.
Registration
Schools are scheduled on a "first-come, first-served" basis. Registration is now closed.
To get a first-hand agricultural experience at the world's only dairy industry focused event, click the image.
World Dairy Expo School Tours wouldn't be possible without the support of these generous sponsors:
For questions on the World Dairy Expo School Tour Program, contact Cassi Miller at (608) 224-6455 or cmiller@wdexpo.com.