WDE Mobile Event App
What you will find inside: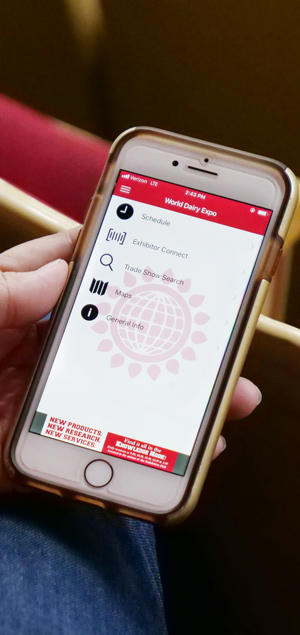 Store your digital ticket: If you purchased your digital tickets using the same email as your WDE app account, you can store your digital ticket in the app!
Custom Schedule: Create your custom schedule by favoriting events you want to attend. Details about each event can be seen by selecting the event.
Real-time Dairy Cattle Show Results: Receive notifications on your phone when a class has been placed and champions named in the Dairy Cattle Show. Simply turn your push notifications on in the app!
Maps: Favorite booths you want to visit during World Dairy Expo and watch the maps help you plan your path through the Trade Show. With new locations for events and booths in 2023, this tool will help you have a great Expo experience.
Exhibitor Search: Your solution to finding specific products or companies located in the WDE Trade Show or exhibitors and cattle in the New Holland Pavilions and Cattle Tent.
Exhibitor Connect: This feature is designed to save you time at the show! Your own custom QR code can be scanned by Trade Show exhibitors to enter drawings, schedule meetings or simply share your contact information.
Meeting Scheduling: Find companies in the interactive maps or Trade Show search and schedule meetings with their staff from your phone.
---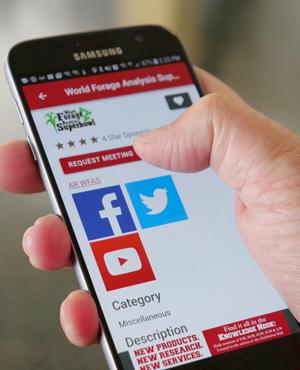 Scheduling a meeting:
Search for the company in Trade Show Search or locate in Maps
Select the company name
Press Request Meeting
Complete the form. These questions were written by the company and designed to help serve you better.
Wait for a confirmation from the company