Innovation Unveiled
New Products on the Market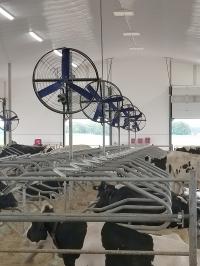 Ideal for dairy cooling, these 54" fans have a new rugged design with wire guard. They feature a durable and ultra-quiet plastic blade with 28,000 CFM 1hp or 34,000 CFM 1.5hp high output option. Optional 6 paddle stainless steel blade available....
54" Panel Fans
Canarm Ag Systems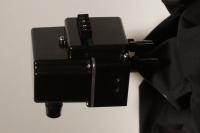 TridentPulsation(tm) is an innovative pulsation system offering a range of new patented technologies enabling significantly faster milking speeds. Each pulsator has an integral control card allowing the user to select from three different rates/ra...
TridentPulsation
CoPulsation Milking System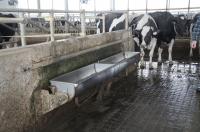 Easy to tip the trough to keep your cows´ water supply clean. No tools required!
New round bottom design allows for easier cleaning to keep water fresh for your cows!
• Heavy duty 304 stainless steel construction.
• Reinforced edge for safety...
Round Bottom Tip Tank
Canarm Ag Systems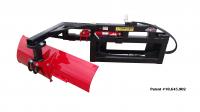 -Hydraulic telescoping arm is greaseable to allow 8″ of smooth adjustment while plowing
-24″ of manual in and out arm adjustment to find the perfect setting for any skid steer
-Abrasion resistant (AR200) steel blade designed to remove 24″ of...
Stall Plow Bedding Extractor
Messer Repair & Fabricating LLC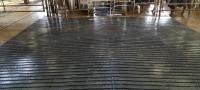 RUBBER FOR HOLDING AREAS (COLLECTION YARDS) IN FRONT OF ROBOT OR IN MILKING PARLOUR
• Seamless rubber made to measure.
• Drain the humid and slippery areas.
• Reduce significantly the hoof and joint pathologies.
• Greater comfort.
Freed of...
Magellan 5/8 in. rubber for holding areas in front of robot or in milking parlour
Bioret Agri

TransAgra's Culbac® line is an all-natural family of safe and effective Lactobacillus fermentation products from a unique proprietary strain.

Lactobacillus fermentation products have been shown to:
- Help restore and maintain a healthy balanc...
Culbac®
TransAgra International, Inc.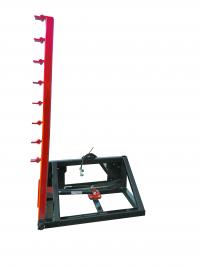 -Also available in 3 Point
-Adjustable grooming angle to slope bedding in stalls
-2″ bore, 3500 psi cylinder
-¼" thick wall tubing for frame work
-All pivots are greaseable
-Bolt-on bidirectional teeth made out of ½" abrasion resistant (AR...
Freestall Groomer
Messer Repair & Fabricating LLC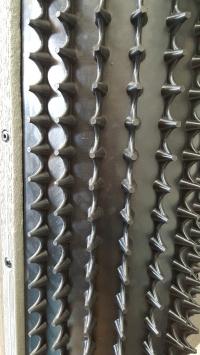 The Dairy Scratchy prevents injuries induced by rubbing against concrete and metallic building components.
It stimulates blood circulation and contributes to cleanliness. It protects wall angles and posts in strategic positions. The system offers ...
DAIRY SCRATCHY
Bioret Agri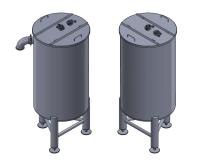 The DAIRYPro Vat acts as a buffer tank, receiving the Milk from the parlor. This ensures a constant flow (and a constant cooling load) is delivered to the Plate Heat Exchanger.

11 GAUGE 304 STAINLESS STEEL CONSTRUCTION
almost twice the thickness ...
DAIRYPro Vat
Pro Chiller Systems, Inc.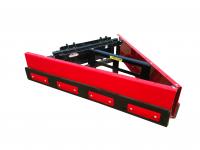 -Available in Single-Blade and V-Plow options
-3/8″ Pivoting quick tach, with grease zerks, greatly increases rubber life
-Maximum performance is guaranteed with our infinitely adjustable angle
-8′ long blade constructed from 5/16″ material...
Feed Pusher
Messer Repair & Fabricating LLC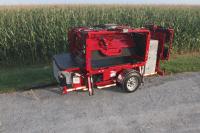 A Quality, Hoof Trimming Table that is built with comfort for the cow and trimmer alike! Our Hyd. Leg Restraints are new technology that are revolutionizing hoof trimming. Check our chutes out on our website at www.tuffytables.com, or give us a ca...
Hoof Trimming Chutes - Tuffy Tilt Tables
Tuffy Tilt Tables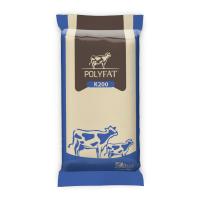 POLYFAT® K200 is a fractionated palm fatty acids. It contains high content of long chain saturated fatty acids. It is a rumen stable fat that best suits ruminant's digestive system for more milk production and greater performance.
POLYFAT K200
Britz Networks Sdn Bhd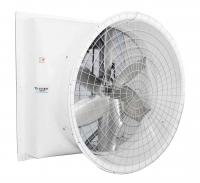 The MAX-AIR® PLUS is a superior output and high efficiency fiberglass exhaust fan. The MAX-AIR® PLUS 72 fan produces UP TO 49 167 CFM. The thick fiberglass housing is strong, corrosion resistant and easy to clean. MAX-AIR® PLUS fiberglass disch...
72" Max Air Plus
Canarm Ag Systems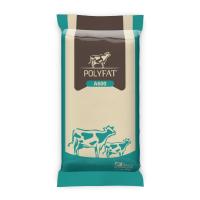 POLYFAT® A600 is a palm triglycerides which act as a palatable energy source suitable for ruminant's digestive system. It contains more than 80% rumen-inert fat that enhances milk production and strengthen body condition of a dairy cow.
POLYFAT A600
Britz Networks Sdn Bhd

It's a manure treatment you can actually get pumped about. Pit-King is Agri-King's new manure digestant product containing a proprietary blend of enzymes, microorganisms, co-factors and Agri-King's patented Bacillus strain.

Designed for use...
Pit-King
Agri-King, Inc.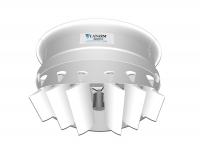 This quiet, versatile variable speed fiberglass recirculation fan.can slowly push hot air from the ceiling down to the floor and as the speed increases; it creates air velocity for maximum air throw and cooling.

• The Cyclone Plus perform 44 56...
72" Cyclone Plus
Canarm Ag Systems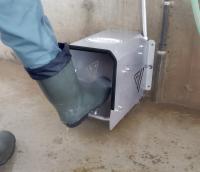 The Canarm Boot Wash quickly and easily cleans footwear with 4 high pressure nozzles, improving farm bio-security control.
• Durable all stainless steel construction.
• 4 high pressure stainless jet nozzles.
• Easy to service parts.
• E...
Canarm Boot Wash
Canarm Ag Systems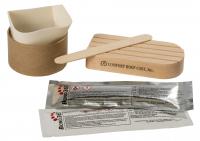 Bond 365® is a NEW formulation of hoof blocking adhesive unlike any other on the market. Convenient, single application pouches provide simple application with wood Uni-blocs and is ideal for dairy producers, veterinarians and hoof care technici...
Bond 365® Blocking Adhesive
Comfort Hoof Care