Innovation Unveiled
New Products to be Featured at World Dairy Expo 2019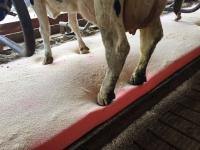 The highest and most impressive cowmattress

The Dutch Mountain is a revolutionary new cowmattress. Cows are lying relaxed at high altitude on a soft and resilient surface. The mattress is designed to adapt to the shape and follow all the movement...
Dutch Mountain Cowmattress
Cowhouse International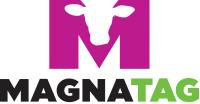 High Palmitic Acid Supplement in Triglyceride form for butterfat response
MagnaTAG
Energy Feeds International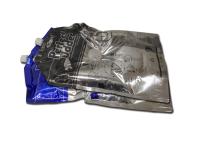 Thaws Faster
Stacks Better

After nearly a year of On-Farm Testing, Dairy Tech is excited to introduce the newly redesigned 4L & 3L Perfect Udder® bag.

This patented design results in 30% faster thaw times and improved heating during the heat t...
Perfect Udder® Center Seal Colostrum Management Bags
Dairy Tech, Inc.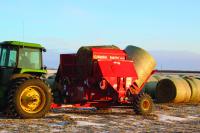 Chain & Slat Processor

The CFR 651 Bale Pro® is a great option for cattle operations looking for a durable, well-engineered bale processor. Unlike the 650 Bale Pro®, the 651 Bale Pro® has a slat and chain processing chamber with an offset flai...
CFR 651 Bale Pro®
Highline Manufacturing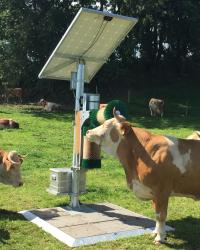 2 brush system for cows powered by solar panel
Solar 2 brush system for cows
H&E Innovations, LLC

4 mil Orange nitrile glove with Contoured Compression Fit. Designed for better fit and tactile touch.
Advance Fit Nitrile Gloves
Milker's Helpers
Providing complete milk composition profiles (fat, solids, protein, etc.) in just 60 seconds, the LactiCheck 3X tests raw milk full fat milk and even skim milk! No reagents are required and sample are simply poured into convenient sample vials. ...
LactiCheck 3X
Page & Pedersen International, Ltd
The QuickLock AI guns are universal for all types of straws and sheaths, split or non-split. Their unique design allows for safe and centered straw alignment, so there is no waste of straws.
QuickLock Classic
Minitube USA, Inc.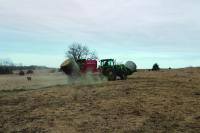 Dual Feed Roller Processor

The CFR 650 Bale Pro® is a great option for cattle operations looking for a durable, well-engineered bale processor. The CFR 650 Bale Pro® has a dual feed roller processing chamber with a centrally driven flail drum p...
CFR 650 Bale Pro®
Highline Manufacturing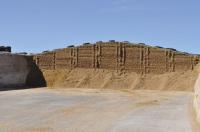 SiloForm Silage Sheeting features our SmartStructure Technology. These high performance sheets are designed to provide a highly durable silage cover with increased puncture and tear resistance.
*Free Fall folded one-piece cover does not require s...
SiloForm Silage Sheeting
RPC-BPI Agriculture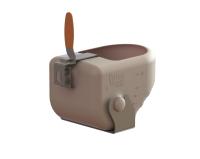 Allows hands-free, accurate filling of ALL Perfect Udder® bags. Just pour colostrum into the wide top opening to the required fill line and tilt to fill the bag. Easy to assemble and clean. Dishwasher safe.
BagFiller DX
Dairy Tech, Inc.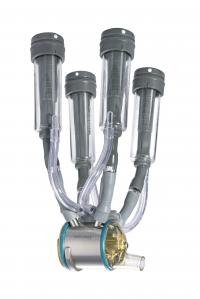 AktivPULS Silicon-PRO milking cluster with TRANSPARENT TEAT CUP, inclusive Silicon-PRO LINERS, SMART-AIR and Milk-FLOW-MONITORING Exhibition Hall Booth Nr. 3916
AktivPULS Milking cluster with LIGHT WEIGHT transparent TEAT CUP
AktivPuls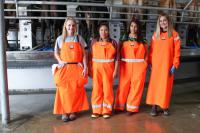 Safety at the farm is getting more important every day, that's why we developed our line of safety clothing.

Our 2 most sold aprons in high visible orange fabric with reflectors, apron with towel pockets and our sleeved apron.

Also the bibbed ov...
Protective safety wear in orange fabric with reflectors
4-D Ag Fashion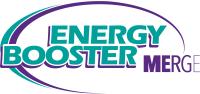 EB MERGE is a rumen-inert fat supplement containing 99% total fatty acids (TFAs). Manufactured in Paris, Illinois, it's a small particle prill that's highly palatable and digestible, and it can be top-dressed or blended in a ration.

55% of t...
Energy Booster MERGE
Milk Specialties Global Animal Nutrition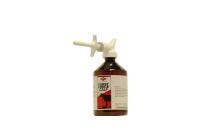 McNess FURST FORCE™ CALF is an advanced oral drench that kick starts newborn calves by supporting, calves nutritionally while providing the gastro-intestinal support calves need, especially those that may be at-risk.

FURST FORCE™ CALF deliver...
Furst Force Calf
Furst-McNess Company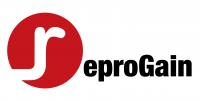 Reproductive Calcium Salt Supplement with high Polyunsaturated Fatty Acids and Omega 6 Fatty Acids, for improved reproduction.
ReproGain
Energy Feeds International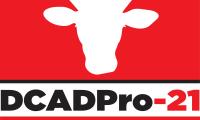 A highly palatable, calcium-enriched anionic mineral supplement for negative DCAD transition strategies.
DCADPro-21
Energy Feeds International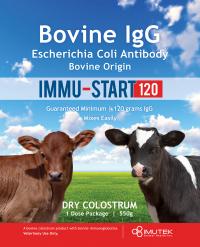 Colostrum Replacer, 120g IgG in one dose. Whole unaltered colostrum.
IMMU-START120
Imu-Tek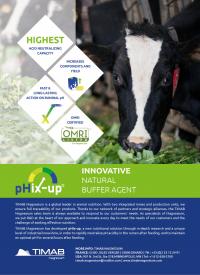 Unique magnesium formula to help maintain optimum digestive tract conditions and naturally support performance, productivity, and health in ruminants.
pHixup
Timab Magnesium USA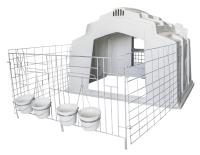 Buddy System Group Hutch
Agri-Plastics Mfg.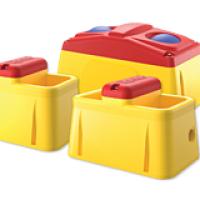 Finally, you can replace old concrete and stock tanks with an easy to install, easy to clean Ritchie automatic waterer at an affordable price.

The new Genesis Series waterers combine the benefits of automatic watering with the versatility of port...
Genesis Series Waterers
Ritchie Industries, Inc.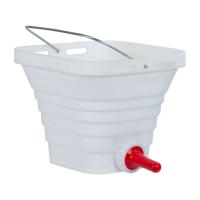 Step design allows for accurate and highly visible measuring. Designed to use the same long lasting no-leak nipple and insert as the BESS bottles. Capacity makes it lighter to handle, 5 qts. Rigid bucket holder prevents kick outs. One-hand system ...
BESS Nursing Bucket
Cotran Corporation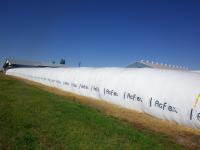 AggFlex Grain and Silage Bags represent the best in field storage solutions. Featuring our advanced SmartStructure Technology, your choice of an AgFlex storage bag to protect your grain or silage assures you a high performance solution offering i...
AgFlex Silage Bags
RPC-BPI Agriculture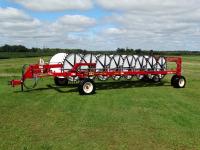 H&S Manufacturing Company, Inc. located in Marshfield, Wisconsin, recently introduced the HC7116 Wheel Rake. The HC7116 Wheel Rake available in 16 a wheel model with an optional 2-wheel conversion/extension kit to an 18 wheel model. Unlike convent...
H&S 7116 Wheel Rake
H&S Manufacturing Co., Inc.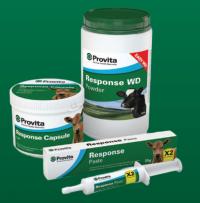 Provita Response Calf range comes in calf paste, capsules and powder. For a rapid response to farm pathogens. Unique synergistic probiotic bacteria and active protein systems. Provides energy, colostrum, beneficial bacteria, egg powder and vita...
Response Range for Calves
Provita Animal Health LLC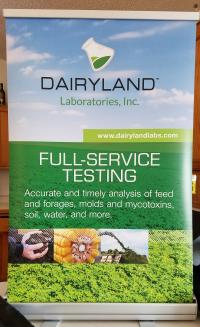 Dairyland's new Sample Management Center allows customers to submit sample information on a web based device, as well as providing lot management tools that will help to quantify variation over time.
Sample Management Center
Dairyland Laboratories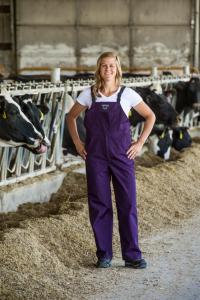 Brand new this year we have PURPLE available in our waterproof bibbed overalls. They feature a lightweight, waterproof fabric to keep you comfortable and dry. Our customers, veterinarians and farmers alike tell us they use our bibbed overalls for ...
Purple Waterproof Bibbed Overalls
Udder Tech, Inc.
Maxipro is an encapsulated slow release urea supplement for lactating dairy cows. This technology helps to provide a perfect environment in optimizing rumen nitrogen metabolism, readily available nitrogen in a protein dense supplement, microbial e...
MAXIPRO
Nutech Biosciences Inc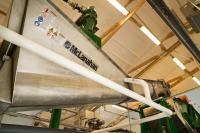 Sand separation has never been a one-size-fits-all system. In some cases, especially for dairies who are scraping or vacuuming their manure for less than 500 cows, the best solution for the dairy is the SMS12. Designed for the smaller dairy in min...
SMS12
McLanahan Corporation
We are pleased to introduce the COGNEX equipped, Machine Vision Technology, A.I.TAGS SMT SYSTEM.

We joined up withThe COGNEX CORPORATION, with over 30 years of research and development in the Machine Vision Technology to perfect our breeding sy...
A.I.TAGS SMT SYSTEM
A.I. Tags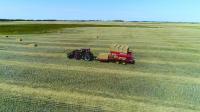 For fast stacking of large square bales

Highline's line of large square bale stackers, including the FaStack™ 1800 and FaStack™ 1200 Flex are easy to operate machines which have industry exclusive features that will result in more bales picke...
FaStack Large Square Stacker
Highline Manufacturing
SALT FREE WATER CONDITIONING
SCALE BLASTER
Enve Acres Ag Supply LLC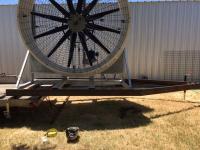 8' 96" Diameter Exhaust Fan
Lower Energy Consumption
Lower Maintenance Cost
Longer Life Span
Beast Fan
Agpro, Inc.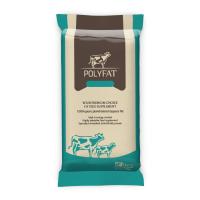 POLYFAT A600 is palm derived energy sources suitable for animal feed usage. POLYFAT is a high energy fat sources which well suits the ruminant digestive system such as dairy cow. The palm stearin obtained from the refined, bleached, deodorization ...
POLYFAT A600
Britz Networks Sdn Bhd
Maxichlor an anionic salt supplement formulated to deliver the negative DCAD requirements consistently and effectively. Maxichlor is the only formulated product that has a palatable anion source which creates the perfect environment for bacterial...
MAXICHLOR
Nutech Biosciences Inc
HyD is a new solution for calcium management with a unique mode of action that eliminates the need for conversion of D3 in the liver. This allows 25-OH D3 to be absorbed more efficiently and consistently throughout a dairy cow's lifetime.
HyD
DSM Nutritional Products, Inc.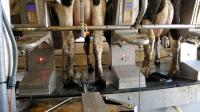 Automated post-dip sprayer for rotary parlors
* Superior coverage and accuracy
* Reduces labor needed in your parlor
* Manufactured in the USA
FutureCow Teat Sprayer
FutureCow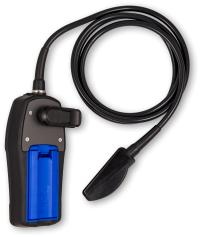 Our newest wireless bovine ultrasound, Easi-Scan:Go Curve. Increase mobility and view a greater depth with this wireless bovine ultrasound. The Easi-Scan:Go Curve has been specifically designed for bovine veterinarians checking for late pregnanc...
Easi-Scan:Go Curve
IMV Imaging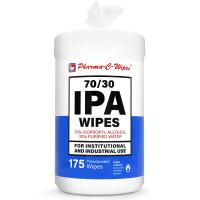 Frequently used to prep teat ends for intramammary infusions. This is a rebranded product version of the Milk Check IPA Wipe.
Pharma-C Isopropyl Alcohol Wipes. 70% IPA
Kleen Test Products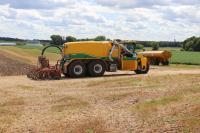 Oxbo models 4103 and 5105 self-propelled high flotation spreaders can be configured for liquid application with injector or drag hose for precision application of solid or semi-solid materials
Self-Propelled Liquid and Dry Manure Spreaders
Oxbo International Corporation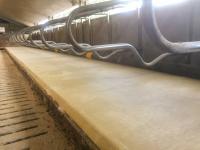 New Friesian Island Cowmattress

The new mattress, with the name Friesian Island, offers cows a soft cowbed with good traction, which will lead to a longer lifespan and higher milk production.

The Friesian Island consist of two layers of foam wit...
Friesian Island Cowmattress
Cowhouse International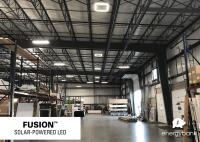 Leaders in sustainability choose high-performance, energy-efficient LED Done Right® for its superior quality lighting with the least energy input, delivering improved visibility, safety and energy reduction that positively impacts the bottom line...
FUSION™ Solar-Powered LED Lighting Systems
energybank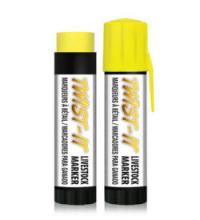 For easy marking on wet or dry livestock. Dispensing unit has two special features: A Deep Cap that has room for part of the extracted crayon, so there's no need to retract the crayon before putting the cap back on. The second feature is the top...
TWIST-IT PAINT CRAYON
Carmel Group Inc.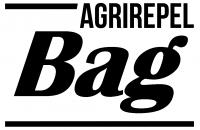 Our Agrirepel Bags are made out of plastic that repels birds & rodents.
Problems with rats, mice, raccoons, crows, ravens, or other pests poking holes in your silage/grain bags?
Look no further! Agrirepel Bags are made with an all natural additive...
Agrirepel Bag
Protexia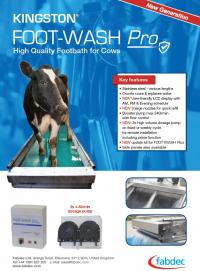 Stainless Steel automatic Foot bath system for cows with programmable weekly schedule. Utilize the use of 2 chemical selections up to 3 times a day milkings.
Foot-Wash Pro
Fabdec Ltd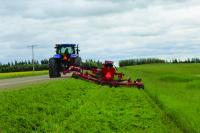 The RCH™ Hydro mower from Highline reduces maintenance requirements resulting in less downtime. Proven hydraulic motors eliminate clutches from seizing up and placing huge shock loads onto PTOs, blade pans and decks. Also, due to the hydraulic c...
RCH™ Hydro Mower
Highline Manufacturing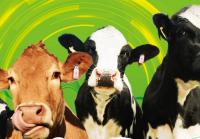 24-hour real-time monitoring
Estrus monitoring accurate to the hour
Early warning 24 hours before calving
24-hour multi-faceted attention to cow welfare and health
Estrus + Core Temperature Sensor (Ear Tag type)
Fulinks Science and Technology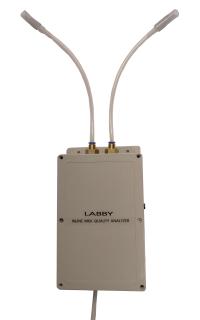 Labby provides on-site milk testing solutions to farmers and dairy
co-ops. Our portable milk analyzer can perform bulk tank and
individual cow level testing of fat, protein and somatic cell count
(SCC) at the farm level.
In-lineOptical Milk Analyser
Labby Inc.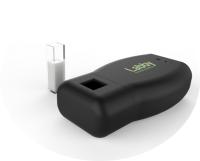 Labby provides on-site milk testing solutions to farmers and dairy
co-ops. Our portable milk analyzer can perform bulk tank and
individual cow level testing of fat, protein and somatic cell count
(SCC) at the farm level.
Standalone Milk Optical Sensing
Labby Inc.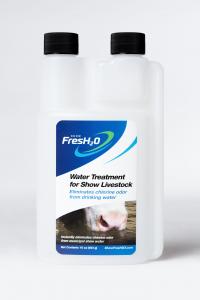 Eliminates chlorine from drinking water
ShowFresH2O Livestock Water Treatment
ShowFresH2O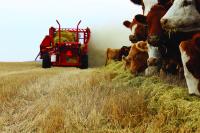 Effectively Mix Forages without the cost of a TMR

Highline® takes precision ration delivery and flexibility to a higher level with the CFR 1251. This model represents the future utilizing dual chambers and independent settings allowing forage bl...
CFR 1251 Bale Pro®
Highline Manufacturing
Our 275 watt or 400 watt Infrared heating panels are a safe way to heat your calves in creep hutches, stalls or barn areas.
Our panels are USA made, aluminum housing, available in 120 or 240 volt.
The 275 watt panel is 20" x 20" x1.5" can be mou...
Prestyl Infrared Heating Panel
IGES, LLC
The Minitube thaw unit allows for electronic temperature control and operates with a central, built-in thawing chamber with a lift for straws.
Thawing Unit MT 30/54
Minitube USA, Inc.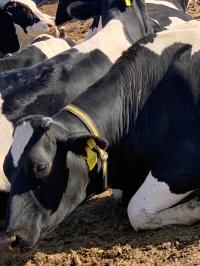 24-hour real-time monitoring
Estrus monitoring of dairy cows/breeding cattle - real-time monitoring, accurate prediction of ovulation time of dairy cows and breeding cattle, can effectively improve pregnancy rate and reduce artificial insemination...
Estrus Sensor (Ear Tag type) Estrus Sensor (Collar type)
Fulinks Science and Technology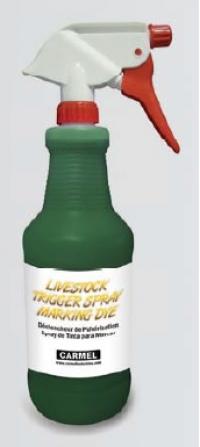 Water based dye for safe marking of livestock ideal for breeding, vaccinating and sorting. Lasts up to 14 days.
High output trigger will mark animals from 3 ft. (1 m) to 10 ft. (3 m) feet away.
LIVESTOCK TRIGGER SPRAY MARKING DYE
Carmel Group Inc.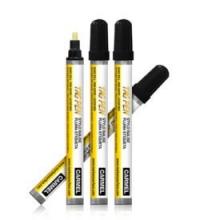 Contains weather-resistant ink specially formulated for marking ear tags. Traditional markers store ink using a sponge in the barrel, whereas the Ear Tag Pen uses Valve Technology, allowing direct use of liquid ink. Pressing the nib opens the valv...
TAG PEN
Carmel Group Inc.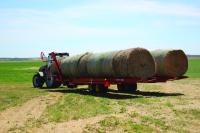 Highline makes picking bales a breeze!

Highline's line-up of bale movers makes round bale handling a breeze. With the Bale Mover 1400, you get fast and efficient handling with non-stop picking and transporting. Unloading can be done without lea...
BM14 Round Bale Mover
Highline Manufacturing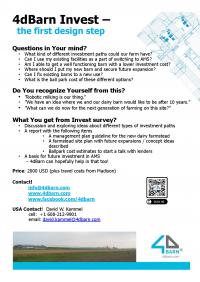 Looking to Expand Your Dairy Business? A Farm visit with discussion and exploring ideas about different types of facility design investment path.
4dBarn Invest- the First Design step
4dBarn
New technology, frequency imprinted stainless steel bolus for dairy cattle--lowers SCC, Increases butter fat , protein and milk production. Non-invasive surgical grade stainless steel and made in America.
Dairy Bolus
Bovine Frequency Products LLC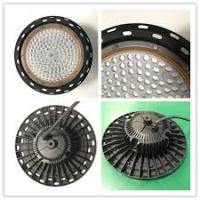 200W Dairy High Bay Light
DairyLighting.com LLC
The "MINERALATE" product line is a of Amino Acid Chelates manufactured to meet or exceed the needs of our customers domestically and internationally. Our products are specifically formulated and consistently produced and are used for all species.
Mineralate
Nutech Biosciences Inc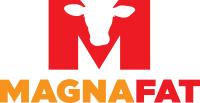 Calcium Salt of Long-chain Fatty Acids, for milk yield and calcium supplementation
MagnaFat
Energy Feeds International
Launch of our Forage Specific offering at the 92 day 192-98STXRIB, our 98 day 198-98STXRIB, 110 day 210-98STXRIB, and the 115 day 215-98STXRIB.
Channel Forage Specific Hybrids
Channel Seed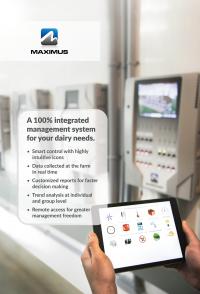 A complete management system for Dairy farming

Our automation solution contribute to the performance of your business by ensuring the well-being of your animal and optimizing your results.
-Real-time date collection at the farm
- Customized repor...
Maximus Controller
Maximus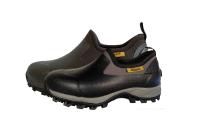 Reed's popular slip-on styled boots now in a 4" height! Meet the Andi and Weston, available in Men's and Women's sizes, they are 100% waterproof and have a superior traction outsole. Match that with the Reed Gel-Coosh Insole and you have a match ...
Reed's Andi and Weston
Bag Man LLC

It's a manure treatment you can actually get pumped about. Pit-King is Agri-King's new manure digestant product containing a proprietary blend of enzymes, microorganisms, co-factors and Agri-King's patented Bacillus strain. Designed for use ...
Pit-King
Agri-King, Inc.
During the winter season and periods of cold weather the teat surface of dairy animals is subject to added exposure especially when liquid teat dips are employed after milking. The use of liquid teat dips in cold and windy conditions will cause ch...
WinterSet Powdered Teat Dip & Frost Protectant
Dairy Health Products
High Performance Bale Processor with interchangeable screens.
Calibrator C12 Bale Processor
Teagle Machinery Ltd.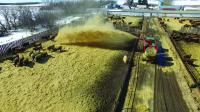 Delivering Effective Coverage Solutions for Agriculture & Industry

The Highline® CFR 650 TOP GUN® is a rugged, highly effective agricultural implement for bedding and feeding applications, as well as coverage solutions for construction. It prov...
TOP GUN®
Highline Manufacturing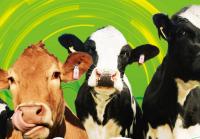 24-hour monitoring of body temperature
calves
Real-time monitoring of calf signs, timely treatment of calf condition, reduce mortality, improve survival rate, and cultivate healthy calves

Perinatal cattle
Early warning of calving, timely completi...
Core Body Temperature Sensor (Ear Tag type)
Fulinks Science and Technology
Save some time, save some work, save some feed with SiloForm Plus. SiloForm Plus features our Smart Seal oxygen barrier rolled neatly with our premium black white sheeting for your convenience. Your cows will thank you for preserving their feed q...
SiloForm Plus
RPC-BPI Agriculture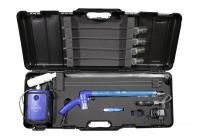 Eye Breed is a new breeding device for cattle to inseminate with no rectal palpation.

The advantages of the product are :

INSEMINATION WITHOUT RECTAL PALPATION
Eye Breed is now the only system available that allows the operator to completely avo...
Eye Breed
AXCE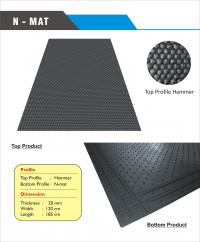 A durable rubber matting that can be cut to suit your application. When you can't find any mats size to suit your flooring needs, this mat can be used to custom make your own.
Features:
• LARGE SIZE and THICK: 120 cm x 185 cm, with thickness o...
N - Mat
Supranusa Rubber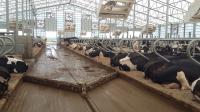 New Deltascraper, specially for Sand barns

Most manure scrapers wear faster in barns with sand bedding in the stalls. JOZ has developed a new scraper for these barns, the HDX Deltascraper.
This is the most wear-resistant, heavy-duty deltascraper...
HDX Deltascraper
JOZ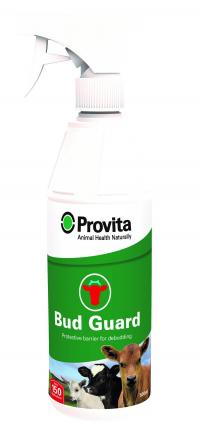 Bud Guard spray for after debudding is the latest new product from Provita Animal Health.
Bud Guard 500ml contains organic acids and essential oils (antibacterial and antifungal properties). It is antibiotic free and It contains a unique film-fo...
Bud Guard
Provita Animal Health LLC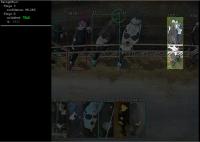 Cattle Care's artificial intelligence algorithms monitor what's going on using cameras installed in the barns in 24/7 mode. Optimise availability of feed, number of push ups, for how long cows are locked up. Find out which cows decreased their DMI...
Feed bunk and lock up time management
Cattle Care
Cinnatube, the first non-antibiotic, OMRI listed, all natural, Dry Cow tube proven effective in peer reviewed research. North Carolina State University (NCSU) research, published in the Journal of Dairy Science, demonstrates Cinnatube to be effec...
Cinnatube
Zelpharma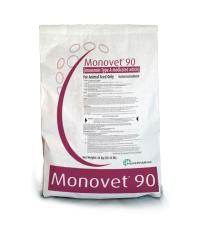 Monovet® 90 is a monensin product that improves milk production in dairy cattle.
Monovet 90 (monensin Type A medicated article)
Huvepharma, Inc.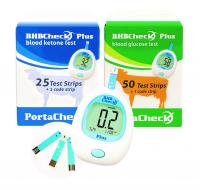 The BHBCheck Plus blood meter can now be used with the BHBCheck Plus Glucose test strips to monitor glucose levels in cows on the farm. The affordable glucose test strips are sold in 50 test vials.
BHBCheck Plus Meter and Glucose Test
PortaCheck, Inc.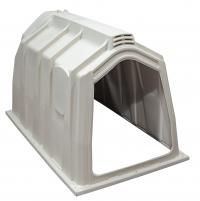 For 2020, we have created a new plastic extrusion base option for our hutches, designed with structured flexibility to last a lifetime.

· Structured flexibility, unlike flimsy bases from competitive brands.
· Rigid enough to hol...
New 2020 Calf-Tel Product Line
Calf-Tel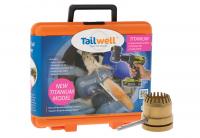 Features a titanium-nitrade (TiN) coating for the cutter set, this super-hard coating prevents early wear and tear that sand causes on the cutters. Titanium-coated cutter sets have a unique gold colour.

Benefits of Tailwell TITANIUM include:

Goo...
Tailwell Titanium
Shoof International Ltd.
The original powdered formulation which has an additional bacteriocidal agent in the compound. This product is very effective for treating teats of dairy animals during the hot and dry summer months.
SummerSet Powdered Teat Dip & Heat Protectant
Dairy Health Products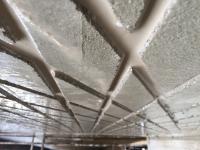 Dairy barn concrete grooving 3/4" or 1" wide groove, 1/2" deep and 3-1/2" between grooves on center
Deep Grooving
Safe-Trac Grooving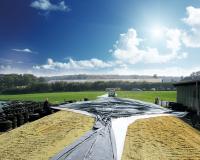 Combination bunker cover with oxygen barrier underlayer clamp sheet
Combination Silage Bunker Cover and Oxygen Barrier Film
Armando Alvarez Group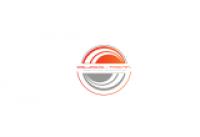 Dura-Trim offers innovation in rotation for the professional hoof trimmer. The patent-pending trimmer design design offers the the highest durability and control on the market.
Dura-Trim
Byler Industrial Tool & Supply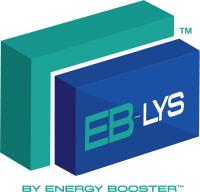 EB-LYS™ by Energy Booster™ is a rumen-protected lysine supplement. This valuable essential amino acid comes with a protective Energy Booster coating, providing the cow with a readily available source of energy. Since dairy cows cannot synthesi...
EB-LYS
Milk Specialties Global Animal Nutrition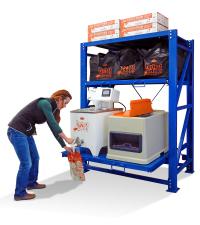 Keep everything organized and within reach with the new Perfect Udder® WorkStation.
Each shelf supports up to 1,500lbs and slides in an out to allow easy access to your Perfect Udder® equipment and supplies. Add a freezer or refrigerator and yo...
Perfect Udder® WorkStation
Dairy Tech, Inc.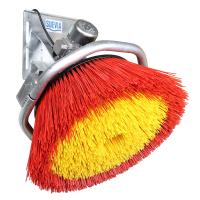 The Easycleaner cow brush is compact and perfect for confined space. With its endless screw mechanism, it's suitable for animals of different sizes due to inclined installation.
The brush, made of heavy-duty synthetic bristles, start to turn when...
Easycleaner Suevia Cow Brush
Agricle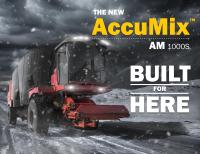 The AM 1000s was designed to solve the challenges farmers face when feeding
cattle in extreme conditions.

It is solidly built with a 300 HP engine, high ground clearance, large off road tires, crab steering for tight spaces, brand name proven hy...
NEW*** AccuMix™ 1000s
Highline Manufacturing
Surgical grade stainless steel bolus imprinted with specific frequencies to increase genetic harvest of cattle eggs. Greatly increases the "number one" implantable eggs, non-invasive, no drugs, just natural frequencies which improve the health of...
Genetic Bolus
Bovine Frequency Products LLC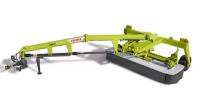 Engineering advancements featured in the new DISCO 4000 TRC help deliver higher-quality feed, leading to improved milk production in dairy cattle. The MAX CUT cutterbar and ACTIVE FLOAT suspension result in a more evenly cut crop with less ash con...
DISCO 4000 TRC - Center Pivot Mower Conditioner
CLAAS of America
The Hook Doctor is the first and only product of it's kind! It is dual purpose tool that was designed with cattleman in mind. The large hook will assist in safely and humanely controlling an animals head by hooking the cheek. The small hook is ...
Hook Doctor
Ritchey Livestock ID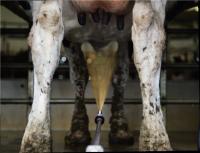 The Wetit Wand is a flexible spray arm that automatically extends into the platform and under the udder of the cow. The wand calculates the position of the platform in the stall.
Wetit Wand
Wetit Teat Spray Technology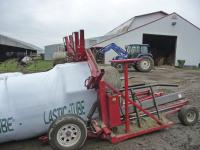 Lastic Tube is a strength tube with memory. Lastic tubes are the fastest, most economical, convenient and reliable way to produce baled silage.
Sizes range from 4 ft, 4.5 ft and 5 ft bales in 150 and 220 ft lengths
Lastic Tube
RPC-BPI Agriculture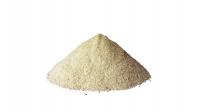 Dairyman's Edge® CORE is a new probiotic designed specifically for lactating dairy cows that includes a custom combination of six bacterial strains and a proprietary blend of three exogenous enzymes. CORE's ingredients are designed to improve...
Dairyman's Edge® CORE
Papillon Agricultural Company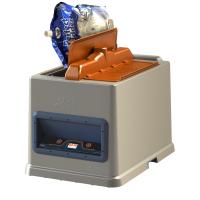 QUICK is nice, but ACCURACY is Everything.
Matilda® Delivers Both!
• Pasteurize or Warm up to 8 Liters of Colostrum at a time utilizing Dairy Tech's proven pasteurization technology.
• Works with All 3 Perfect Udder® Bag sizes to ensure th...
Matilda® Colostrum Pasteurizer & Warmer
Dairy Tech, Inc.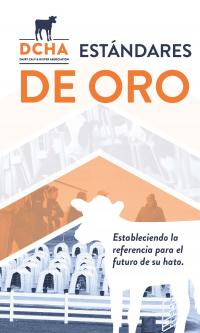 The industry leading Gold Standards will soon be available in Spanish. A ~20-page integrated format — with all ages in one document — with welfare and best management standards. The Gold Standards includes quick visual reference information an...
Gold Standards Spanish edition
Dairy Calf and Heifer Association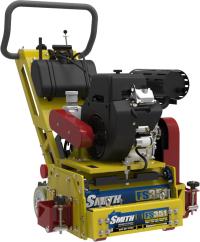 The SMITH FS351 is a powerful groover/scarifer, with an all-steel chassis, lockable depth-control settings, adaptable for diamond shaving, rotoplaning or carbide scarifying, vacuum pickup location to contain debris. Also features lower vibration a...
FS351 Barn Groover/Scarifier
SMITH Surface-Prep Solutions
Launching a all new benefit. Custom built prefab calf feeder. Drop and go turnkey automatic milk calf feeding solution.
Calf Cafe
AMS Galaxy USA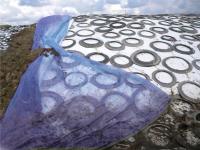 Your True Blue Oxygen Barrier is the latest SmartStructure product by BPI Agriculture. An incredibly tough and flexible film, SmartSeal adheres to the surface of the silage pile directly beneath the SiloForm white/black sheet. This prevents pock...
Smart Seal
RPC-BPI Agriculture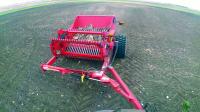 Just HOOK UP & GO

For over 20 years, the Highline Rock Picker has proven itself as a machine that delivers year in, year out. Designed with few moveable parts, as well as extremely durable components, the Highline Rock Picker remains rock solid. ...
NT Rock Pickers
Highline Manufacturing
Drenching into esophagus of calves and cows for medications in aqueous and oil suspension formulation. Optional Valve depending on operator preferences.
65ml/80ml SIMCRO BREAZE Gun Syringe Tubular Drenching System with/without Easy Boss E device End Valve
Easy Boss E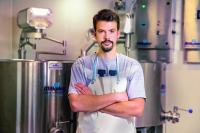 It is a reliable and flexible solution for milk pasteurizing and coagulation in the same tank thus saving equipment costs, space and user's time. Available at capacities 200-1000lt.
-Powerful agitation motor controlled by inverter with switch for ...
MP Cheese Pasteurizer
Milkplan SA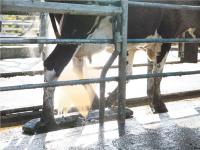 The QD0 is our flagship automated spray system, suitable for both herringbone and rotary parlors. The QD0 is the most accurate in race system o the market, using a sensor tracking system and four spray nozzles to ensure complete and consistent co...
QD0 Automatic Teat Sprayer
Wetit Teat Spray Technology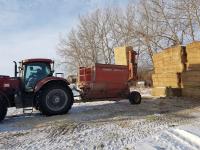 Process Square or Round Bales - adds flexibility

Ideal for feeding and bedding - the CFR 960 Bale Pro® offers all of the proven design features found on the Highline® Bale Pro® series with the added flexibility to process round or square bales...
CFR 960 Bale Pro®
Highline Manufacturing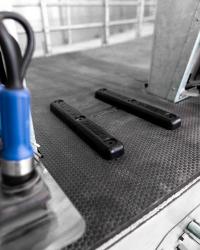 Innovative rubber positioner to keep cows comfortable during milking. Designed to work with automated teat spraying robots. Works with all manufacturers.
Legend Cow Positioner
Legend Rubber Inc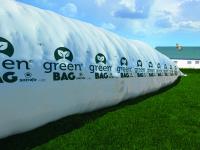 Green Bag - Silage and Grain Storage Solutions
Green Bag Silage Bag
Armando Alvarez Group
The MiniCutter is Minitube's straw cutter for both 0.25 and 0.5 ml straws. The cutter facilitates straight cut at exactly the right length, which helps to avoid semen loss.
MiniCutter
Minitube USA, Inc.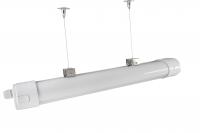 70W enhanced blue dairy light for the suppression of melatonin. Increases Milk production, fertility rates, activity and health.
70W Dairy Light
DairyLighting.com LLC
The bossy bumper is an revolutionary new product that provides cushioning at the potential contact points on a neck rail. The soft construction ensures proper cow indexing while providing substantial protection to the cow's cervical vertebrae.
Bossy Bumper
Promat Inc.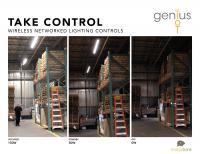 Take Control!
We work diligently every day to continually innovate energy-saving technology to help our customers reduce their carbon footprint and improve the environment. Now, customers can take control in an entirely new way with Genius IoT® W...
Wireless Networked Lighting Controls
energybank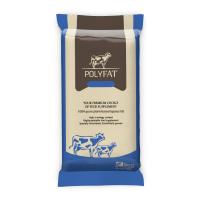 POLYFAT K200 is a fractionated palm fatty acids. It contains high content of long chain saturated fatty acids. It is a rumen stable fat that best suits ruminants digestive system for more milk production and greater fertility.
POLYFAT K200
Britz Networks Sdn Bhd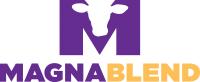 Palmitic/Stearic Acid Blend Supplement for butterfat response
MagnaBlend
Energy Feeds International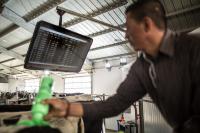 VAS ParlorBoss improves animal wellness, herd organization, milk production and employee satisfaction in a single solution. Only VAS minimizes lockup times, reduces cow handling time, simplifies the labor of milk production and gives your herd mor...
ParlorBoss
VAS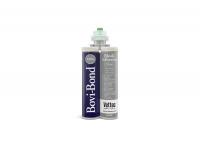 Your Job's Hard Enough
So we're making it a little bit easier. 210cc Bovi-Bond comes in an industry-standard cartridge that works with the accessories you already have. It's also quick and easy to apply in fewer steps, sets in 30 seconds, an...
210cc Bovi-Bond
Vettec, Inc.
Technical films to block oxygen transmission, preserving the silage while achieving less waste and higher quality feed.
Green Seal Oxygen Barrier Film
Armando Alvarez Group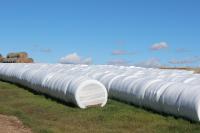 SiloTite is the original premium quality co-extruded stretch film designed to provide the highest quality silage bales year after year. SiloTite is suitable for use with all bale wrappers and offers superior strength, puncture resistance, elastic...
SiloTite Bale Wrap
RPC-BPI Agriculture
Integrating with the LactiCyte Somatic Cell Counter, the CyteTrak expands memory capacity and ensures smooth, timely access to records for future evaluation, reporting, reference, tec.
CyteTrak
Page & Pedersen International, Ltd
The Ritchey Universal Dual-Colored Tag was developed for the cowman. The Dual-Colored Tag is the only tag on the market which allows for Do-It-Yourself or Custom engraving. Information identifying your livestock is permanently engraved into the ...
Ritchey Dual-Colored Tags
Ritchey Livestock ID