Innovation Unveiled
New Products to be Featured at World Dairy Expo 2019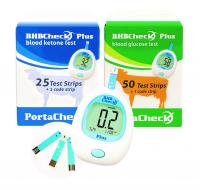 The BHBCheck Plus blood meter can now be used with the BHBCheck Plus Glucose test strips to monitor glucose levels in cows on the farm. The affordable glucose test strips are sold in 50 test vials.
BHBCheck Plus Meter and Glucose Test
PortaCheck, Inc.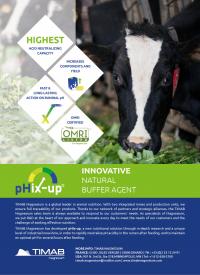 Unique magnesium formula to help maintain optimum digestive tract conditions and naturally support performance, productivity, and health in ruminants.
pHixup
Timab Magnesium USA