Innovation Unveiled
New Products to be Featured at World Dairy Expo 2019
Cow cooling
Tempest Fan
Agpro, Inc.
Our 275 watt or 400 watt Infrared heating panels are a safe way to heat your calves in creep hutches, stalls or barn areas.
Our panels are USA made, aluminum housing, available in 120 or 240 volt.
The 275 watt panel is 20" x 20" x1.5" can be mou...
Prestyl Infrared Heating Panel
IGES, LLC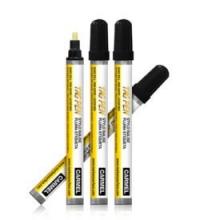 Contains weather-resistant ink specially formulated for marking ear tags. Traditional markers store ink using a sponge in the barrel, whereas the Ear Tag Pen uses Valve Technology, allowing direct use of liquid ink. Pressing the nib opens the valv...
TAG PEN
Carmel Group Inc.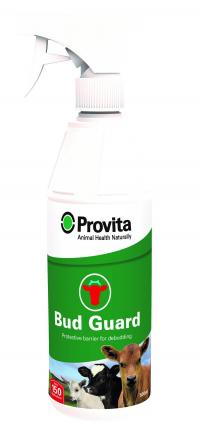 Bud Guard spray for after debudding is the latest new product from Provita Animal Health.
Bud Guard 500ml contains organic acids and essential oils (antibacterial and antifungal properties). It is antibiotic free and It contains a unique film-fo...
Bud Guard
Provita Animal Health LLC
The original powdered formulation which has an additional bacteriocidal agent in the compound. This product is very effective for treating teats of dairy animals during the hot and dry summer months.
SummerSet Powdered Teat Dip & Heat Protectant
Dairy Health Products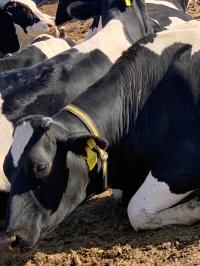 24-hour real-time monitoring
Estrus monitoring of dairy cows/breeding cattle - real-time monitoring, accurate prediction of ovulation time of dairy cows and breeding cattle, can effectively improve pregnancy rate and reduce artificial insemination...
Estrus Sensor (Ear Tag type) Estrus Sensor (Collar type)
Fulinks Science and Technology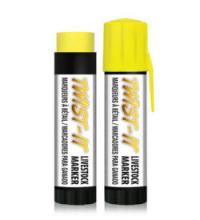 For easy marking on wet or dry livestock. Dispensing unit has two special features: A Deep Cap that has room for part of the extracted crayon, so there's no need to retract the crayon before putting the cap back on. The second feature is the top...
TWIST-IT PAINT CRAYON
Carmel Group Inc.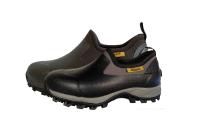 Reed's popular slip-on styled boots now in a 4" height! Meet the Andi and Weston, available in Men's and Women's sizes, they are 100% waterproof and have a superior traction outsole. Match that with the Reed Gel-Coosh Insole and you have a match ...
Reed's Andi and Weston
Bag Man LLC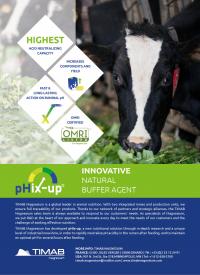 Unique magnesium formula to help maintain optimum digestive tract conditions and naturally support performance, productivity, and health in ruminants.
pHixup
Timab Magnesium USA
The bossy bumper is an revolutionary new product that provides cushioning at the potential contact points on a neck rail. The soft construction ensures proper cow indexing while providing substantial protection to the cow's cervical vertebrae.
Bossy Bumper
Promat Inc.
EcoSet Powdered Teat Dip and Frost Protectant. The only powdered teat dip and frost protectant that is patented and certified for use in ORGANIC production. EcoSet is the product you've been looking for to help protect your dairy herd's teats ...
EcoSet Organic Powdered Teat Dip & Frost Protectant
Dairy Health Products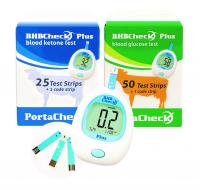 The BHBCheck Plus blood meter can now be used with the BHBCheck Plus Glucose test strips to monitor glucose levels in cows on the farm. The affordable glucose test strips are sold in 50 test vials.
BHBCheck Plus Meter and Glucose Test
PortaCheck, Inc.
24-hour real-time monitoring
Estrus monitoring accurate to the hour
Early warning 24 hours before calving
24-hour multi-faceted attention to cow welfare and health
Estrus + Core Temperature Sensor (Ear Tag type)
Fulinks Science and Technology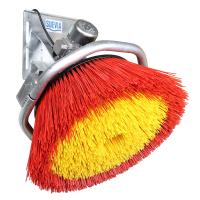 The Easycleaner cow brush is compact and perfect for confined space. With its endless screw mechanism, it's suitable for animals of different sizes due to inclined installation.
The brush, made of heavy-duty synthetic bristles, start to turn when...
Easycleaner Suevia Cow Brush
Agricle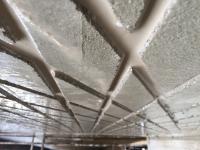 Dairy barn concrete grooving 3/4" or 1" wide groove, 1/2" deep and 3-1/2" between grooves on center
Deep Grooving
Safe-Trac Grooving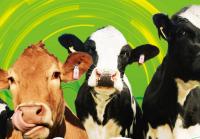 24-hour monitoring of body temperature
calves
Real-time monitoring of calf signs, timely treatment of calf condition, reduce mortality, improve survival rate, and cultivate healthy calves

Perinatal cattle
Early warning of calving, timely completi...
Core Body Temperature Sensor (Ear Tag type)
Fulinks Science and Technology
During the winter season and periods of cold weather the teat surface of dairy animals is subject to added exposure especially when liquid teat dips are employed after milking. The use of liquid teat dips in cold and windy conditions will cause ch...
WinterSet Powdered Teat Dip & Frost Protectant
Dairy Health Products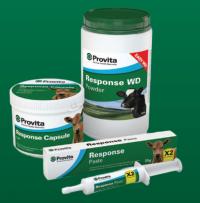 Provita Response Calf range comes in calf paste, capsules and powder. For a rapid response to farm pathogens. Unique synergistic probiotic bacteria and active protein systems. Provides energy, colostrum, beneficial bacteria, egg powder and vita...
Response Range for Calves
Provita Animal Health LLC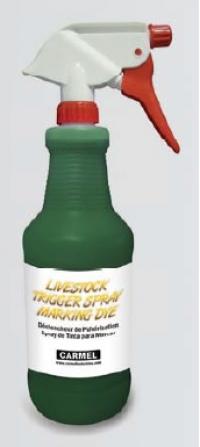 Water based dye for safe marking of livestock ideal for breeding, vaccinating and sorting. Lasts up to 14 days.
High output trigger will mark animals from 3 ft. (1 m) to 10 ft. (3 m) feet away.
LIVESTOCK TRIGGER SPRAY MARKING DYE
Carmel Group Inc.