FFA Activities
Each year, World Dairy Expo strives to offer more educational opportunities for FFA students who attend the show. The activities listed below happened on Tuesday, October 3.
For a map of where buses should travel and park, please click here.
Seminars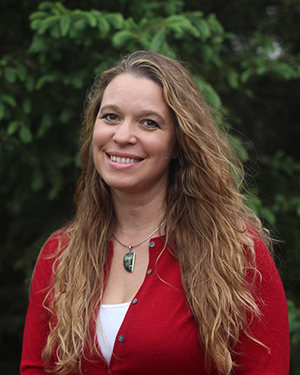 Tuesday, October 3 at 8:30 a.m. in Mendota 1

"Making a Great First Impression"
Carrie Calkins, Instructor, Kids Manners Matter
Students will participate in a 45-minute discussion of communication skills, chivalry and dressing for success. Discussion topics will include: verbal and non-verbal communication, 10 basic rules of chivalry (non-gender specific) and appropriate dress for success. Carrie Calkins has been teaching youth etiquette in the Madison area for five years. She is a Certified Children's Etiquette instructor; aiming to provide life skills to promote success and independence. Calkins is also a Registered Nurse and local volunteer.


Tuesday, October 3 at 9:30 a.m. in Mendota 2

"How to be Anchored in Advocacy"
Wisconsin FFA Office Team - Ciera Ballmer, Sam Pinchart and Liz Grady
With discovery can come controversy. In this workshop, we will explore common agricultural issues and discover the role and importance of being an advocate for agriculture.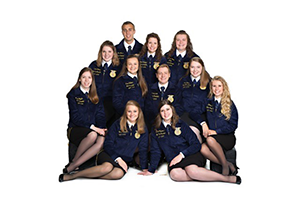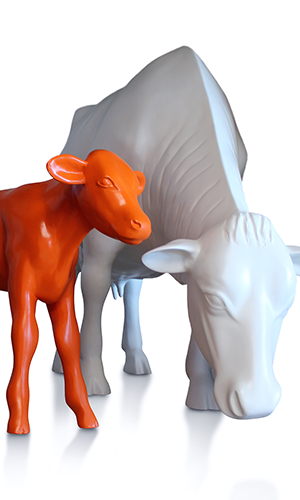 Tuesday, October 3 at 10:30 a.m. in Mendota 1

"Who is Fil? Finding Your Personal Brand"
Team Filament
There's a new product coming to market… and that product is you! In this session, you'll dive into developing your own personal brand as an agvocate. You'll learn how to effectively build your brand to promote you and all the ways you're passionate about agriculture. At Filament, we exist to share our knowledge and passion for animals and animal agriculture. We bring hands-on understanding and decades of experience to our partners and create ideas and conversations which resonate and drive action.



Take a Quiz, Win Ice Cream

The U.S Dairy Forage Research Center is sponsoring a quiz about the dairy industry and forages in the Arena Building by the World Forage Analysis Superbowl. Students can take the five-question quiz from 9 a.m. to 2 p.m. for a chance to win a free ice cream from the GEA Ice Cream Booth sponsored by Mycogen Seeds. Supplies are limited. Students will also have the opportunity to check out award winning forage smaples and ask questions of the experts.
Enter to Win Durango FFA Cowboy Boots
Calling all FFA members! You can win a free pair of Durango FFA Cowboy Boots. Stop by the FutureCow booth #5015 in the Exhibition Hall to enter.
The National Dairy FARM Program and Beef Quality Assurance Program
FFA Members! Come try your luck at correctly evaluating dairy cattle body condition and hygiene for a chance to win a prize basket of goodies including a customized Yeti Rambler. You can also take your pick of a variety of swag for liking the National Dairy FARM Program and the National BQA Program on Facebook (The National Dairy FARM Program and National Beef Quality Assurance) or Instagram (@farmprogram). Visit booth EH 4508.
Datamars Giveaways for FFA
Stop by booth EH 2401 - EH 2403 for a special FFA Bag Tag! Free to any FFA student.
Pop Socks For FFA Members
Paul Mueller Company at booth EH 1807- EH 1909 will be giving FFA members Pop Socks, while supplies last.
Southwest Tech Giveaway
Stop by booth MC 48tt in the Coliseum for a special FFA giveaway, stress cows! Get yours while supplies last.
Elanco Animal Health Bags
Again this year, Elanco Animal Health will be handing out Dedicated to the Dedicated Cloth bags. Visit them at booth, EH 4317-EH 4319
Empower: Young Women's Workshop hosted by Dairy Girl Network
Exhibition Hall, Mendota 4, 11:00 a.m. to 1:00 p.m.
The short workshop will begin at 11 am and will welcome a panel of dairywomen from various stages of their career to discuss the opportunities available for young women looking to enter the dairy industry after graduation and how they have worked their way through their individual career path. Please pre-register for the event at DairyGirlNetwork.com to get a DGN t-shirt. Cost of the event is $10 and includes lunch.
Texting Scavenger Hunt
This year, World Dairy Expo will be offering a FREE texting scavenger hunt just for FFA members at World Dairy Expo on Tuesday, October 3. Please text HUNT to 727-4-WDEXPO to participate. Members completing the hunt, are eligible to win a free t-shirt, while supplies last. Standard text message rates apply. If you have questions, please call 608-224-6455.
Save