FFA Contests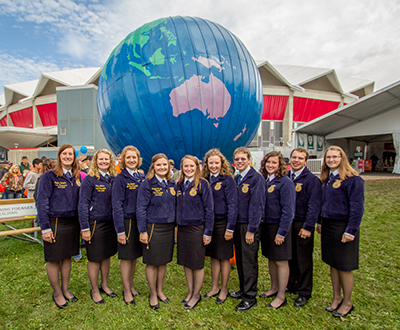 The Central National Dairy Cattle Judging, Dairy Products Judging, Forage Management Cup and Showmanship Competition will be held Tuesday, October 2. Teams can register online only on or before September 9. Late entries will be accepted September 10 - 16. Payment for late entries must be submitted or postmarked by September 16 to be eligible to participate.
Reduced price tickets for FFA groups can be ordered, by September 16, through the online system, even if they are not participating in contest events.
View a list of activities available on Tuesday, October 2 for all FFA members.
For more information regarding each of the contest start times, locations, rules and regulations, entry fee and registration information, please click on the following link:
2017 Central National FFA Events Booklet (PDF)
2017 Central National FFA Events Registraion
The FFA Contest Results will be posted here.
Save