Dairy Cattle Show & Sales
---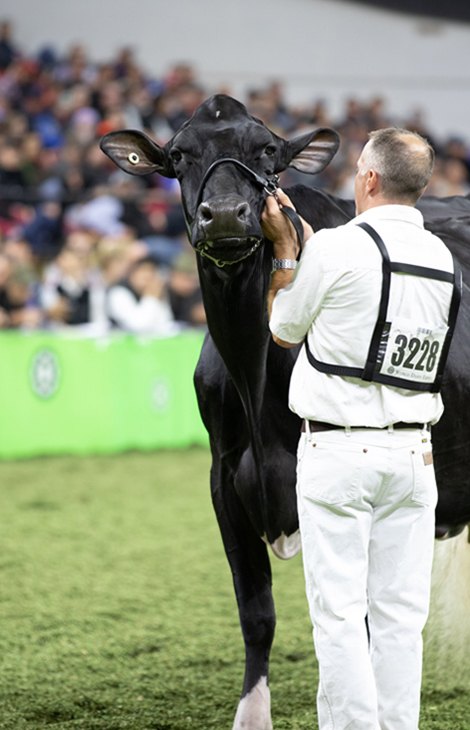 World Dairy Expo is home to one of the best-known dairy cattle shows in the world. This is made possible by the numerous outstanding breeders, barn crews, owners, volunteers and so many others involved. In 2019, 1,642 owners exhibited 2,331 head of cattle from 34 states and 7 provinces.
Above are links to Pavilion Promotions - a showcase of genetics and services provided by our exhibitors, historical show results, the 2021 Showring schedule and a list of the 2019 champions.
World Dairy Expo also serves as host to breed sales during the annual event. More infomation regarding sales at Expo can be found here.
If you want to relive the triumphs on the colored shavings throughout the year, past footage of ExpoTV is available here.