Dairy Cattle Show & Sales
---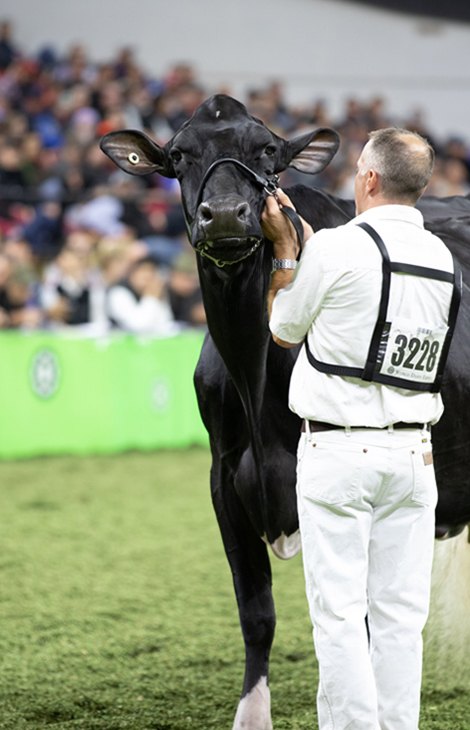 World Dairy Expo is home to one of the best-known dairy cattle shows in the world. This is made possible by the numerous outstanding breeders, barn crews, owners, volunteers and so many others involved. In 2019, 1,642 owners exhibited 2,331 head of cattle from 34 states and 7 provinces.
With dairy cattle shows cancelled across North America this year, World Dairy Expo is excited to offer our Dairy Cattle Show exhibitors a space to spotlight their dairy show cattle genetics and services through Pavilion Promotions. Above are links to Pavilion Promotions, historical show results, the 2021 Showring schedule and the 2019 champions.
Want real-time Dairy Cattle Show results sent to your phone when World Dairy Expo returns? Text "WDERESULTS" to 727-493-3976. Once enrolled, select the breed shows you wish to receive results from - All, AY, BS, GU, HO, JE, JRHO, MS and/or RW. To unsubscribe, text "WDERESULTS STOP"