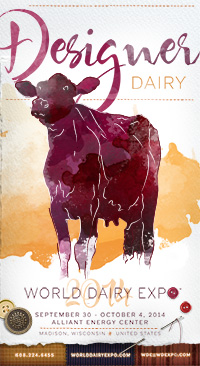 2014 World Dairy Expo
"Designer Dairy"
September 30 - October 4
World Dairy Expo is the international dairy meeting place, a five day event showcasing the finest in dairy genetics and the newest technologies available to the dairy industry. We look forward to hosting the dairy industry in Madison, Wisconsin this October!
Live construction progress of the New Holland Pavilions at the Alliant Energy Center.