FFA Activities
Each year, World Dairy Expo strives to offer more educational opportunities for FFA students who attend the show. The activities listed below happened on Tuesday, September 30.
For a map of where buses should travel and park, please click here.
Seminars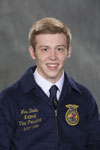 Tuesday, September 30 at 8:30 a.m. in Mendota 1
"Go All Out!"
Wes Davis
National FFA Organization
It's more than just a phrase, it's a way of life. In this workshop, you will find out how to Go All Out in your FFA Chapter, home and community.




Tuesday, September 30 at 9:30 a.m. in Mendota 2
"Understanding Personality Styles"
Nick Palkowski
Youth Leadership Speaker
Understanding Personality Styles is an in-depth session on how to not just understand your personality style, but others as well. The goal is to "lean in" to the personality style of the team or family member you're communicating with. So many times, we learn our style and expect everyone to communicate to us in our style. Great communication doesn't work that way.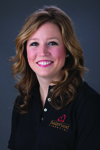 Tuesday, September 30 at 10:30 a.m. in Mendota 1
"#IAmAg, are you?"
Rochelle Ripp Schnadt
Badgerland Financial

We believe the future of agriculture is bright! Those not involved might think it's "dirty work" and have different perceptions based on what they see in the news and online. Together we can work to change that using tools that connect all of us, found in your pocket. Join me to learn how to positively share and show the great news and hard work in agriculture on Instagram, Twitter and Facebook.
Take a Quiz, Win Ice Cream
The U.S Dairy Forage Research Center is sponsoring a quiz about the dairy industry and forages in the Arena Building by the World Forage Analysis Superbowl. Students can take the five-question quiz from 9 a.m. to 2 p.m. for a chance to win a free ice cream from the GEA Ice Cream Booth. Supplies are limited. Students will also have the opportunity to check out award winning forage smaples and ask questions of the experts.
Enter to Durango FFA Cowboy Boots
Calling all FFA members! You can win a free pair of Durango FFA Cowboy Boots. Stop by the FutureCow booth #5015 in the Exhibition Hall to enter.
Scavenger Hunt
In the past many teachers have designed scavenger hunts for their students. Well, World Dairy Expo has done the work for you! Click here to view a whole list of questions that you can use to engage students to learn more about the dairy industry and to experience everything World Dairy Expo has to offer.