FFA Activities
Each year, World Dairy Expo strives to offer more educational opportunities for FFA students who attend the show. The activities listed below happened on Tuesday, September 29.
For a map of where buses should travel and park, please click here.
Seminars
Tuesday, September 29 at 8:30 a.m. in Mendota 1

"It's Time to Speak Up"
Kim Bremmer, Ag Inspirations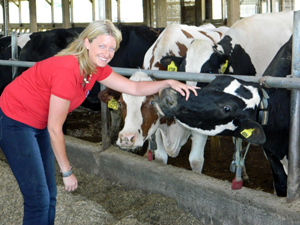 Opportunities to promote and share the great success story of American Agriculture are everywhere. As the future of agriculture, your voice and skills are more important than ever before. Join Kim Bremmer, owner of Ag Inspirations, in an engaging discussion about sharing your passion for agriculture while helping connect consumers to where their food comes from and answer their tough questions. Bremmer is passionate about sharing the real story of agriculture with everyday consumers. She is a volunteer for Common Ground, a national movement of farm women who share information about farming and food, and is a regular contributor on Rural Route Radio. She was also recently named the UW-Madison Association of Women in Agriculture's 2014 Outstanding Woman in Agriculture.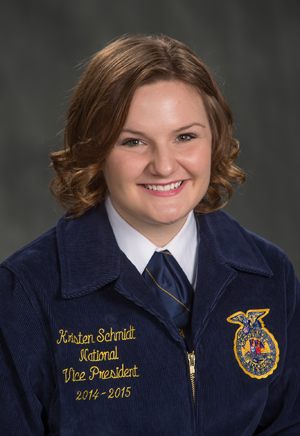 Tuesday, September 29 at 9:30 a.m. in Mendota 2

#SpeakAg
Kristen Schmidt, National FFA Central Region Vice President
It seems like there is a constant buzz of conversation surrounding agriculture and the production of our food, fiber and natural resources. As FFA members, it's time for us to join the conversation. This interactive workshop with Kristen Schmidt, National FFA Central Region vice president, will dive into how we can effectively Speak Ag. Schmidt is a sophomore studying agribusiness and animal science at Colorado State University where she is a member of Alpha Tau Alpha, Young Farmers, Rodeo Club, Collegiate Farm Bureau, College of Agriculture Sciences Ambassadors and is a volunteer at the Weld County Fair. Before serving as Central Region vice president, Schmidt served as the Colorado State FFA president, district president, and chapter president, vice president and reporter. Upon graduation, Schmidt plans to pursue a career in marketing and public relations in the beef cattle industry before owning and operating her own cow/calf operation.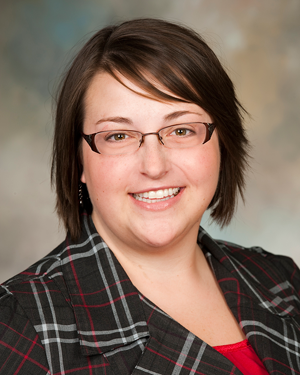 Tuesday, September 29 at 10:30 a.m. in Mendota 1

"Oh the Places You Can Go"
Wendy Kannel, Wisconsin Farm Bureau Federation
In 2015, it is estimated that there will be over 54,000 jobs available within the agriculture sector. Do you know where you'll go? Learn more about career opportunities in agriculture and how you can take the next step in choosing a career that's right for you. Wendy Kannel works with students, volunteers and teachers to educate about the agriculture industry and develop resources and tools for the classroom through her work as Ag in the Classroom Coordinator for the Wisconsin Farm Bureau (WFB). Kannel grew up on a dairy farm in Wisconsin and worked as a middle and high school agriculture teacher before joining WFB.
Take a Quiz, Win Ice Cream

The U.S Dairy Forage Research Center is sponsoring a quiz about the dairy industry and forages in the Arena Building by the World Forage Analysis Superbowl. Students can take the five-question quiz from 9 a.m. to 2 p.m. for a chance to win a free ice cream from the GEA Ice Cream Booth sponsored by Mycogen Seeds. Supplies are limited. Students will also have the opportunity to check out award winning forage smaples and ask questions of the experts.
Enter to Win Durango FFA Cowboy Boots
Calling all FFA members! You can win a free pair of Durango FFA Cowboy Boots. Stop by the FutureCow booth #5015 in the Exhibition Hall to enter.
Sign a Robot, Support FFA
At the Lely booth, students will have the chance to show their support for FFA (and 4-H) by signing the Lely Astronaut A4 automated milking system. For each signature we receive in support of FFA, Lely will donate $1 to the Wisconsin FFA Foundation, up to $1,000.
Enter to Win a Travel Bag
NEW FOR 2015! Stop by the Global Cow booth in the Exhibition Hall and sign a special FFA-only USA map. FFA students will be able to see graphically where many of their fellow FFA members have traveled from to experience World Dairy Expo. Plus, Global Cow is offering a special drawing for an travel bag every hour during Tuesday, just for FFA students.
Take a Fodder Quiz and Receive a Free Hat
Stop by Simply Country, Inc.'s booth in the Trade Mall to view a fodder system demonstration. Then take a quiz on fodder and receive a free hat. Find them in booth TM 734, 735.
Scavenger Hunt
In the past many teachers have designed scavenger hunts for their students. Well, World Dairy Expo has done the work for you! Click here to view a whole list of questions that you can use to engage students to learn more about the dairy industry and to experience everything World Dairy Expo has to offer.