4-H Contests
This year's contest will be held Monday, September 28. A complete schedule of 2015 contest events, rules and regulations, a list of the teams and individuals who have won previous contests, a list of event sponsors and entry information, will be available after June 1.
2014 National 4-H Dairy Cattle Judging Contest Booklet (PDF)
Below are the 2014 winners.
2014 Winning 4-H Dairy Cattle Judging Team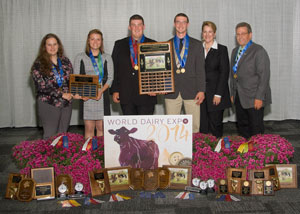 Michigan
2014 Winning 4-H Dairy Cattle Top Individual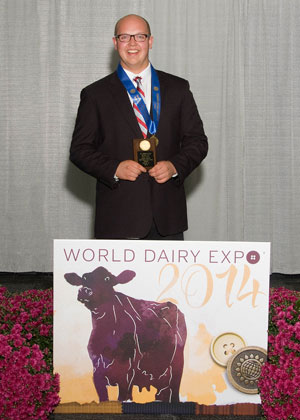 High Overall Individual in the 4-H Judging Contest was Jordan Siemers from Wisconsin