WDE Media Interns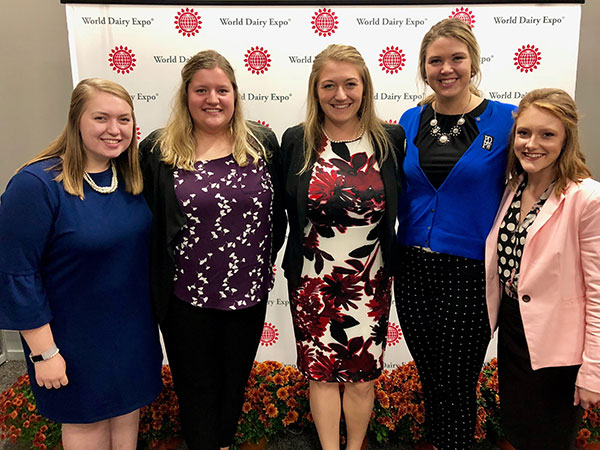 World Dairy Expo's Media Internships provide students with a fast-paced environment and countless hands-on learning opportunities. The four Media Interns have an active role in writing press releases and creating and executing social media plans while engaging with media professionals and dairy industry representatives from around the world. Meanwhile, the WDE Video Intern is responsible for filming interviews and video editing in the same fast-paced environment.
Application materials are due July 1, 2019 and position descriptions can be found below.
Media Intern Position Description
Video Intern Position Description
Questions should be directed to Katie Schmitt, media relations specialist, at 608-224-6455 or via email at kschmitt@wdexpo.com.