Hotel Information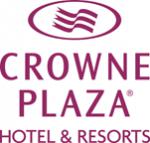 Crowne Plaza Madison
4402 E. Washington Avenue ----Minimum night restrictions may apply during this special event.
Madison, WI
Phone:
608-244-4703 or
Toll Free:
800-404-7630
Fax:
608-244-7829
www.crowneplaza.com/madison-etown
Crowne Plaza Madison - Madison's 'Cream of the Crop'
Indulge in the Crowne Plaza Sleep Program with upgraded beds featuring a new level of comfort. A GREAT NIGHT SLEEP-Guaranteed! Our premier hotel is conveniently located on Madison's East side, just 15 minutes from the World Dairy Expo Grounds and 10 minutes to Downtown Madison, the State Capitol and State Street. We are adjacent to East Towne Mall and a variety of local and national restaurants. Our hotel is one of the closest hotels to the Dane County Regional Airport (only 4 miles away) and offer FREE 24 hour airport transportation. If traveling by car, we are located just 1 mile from I-90/94/39 on Highway 151 South (Exit #135A).
We are a beautiful, full service hotel including Growlers Bar & Grille, The Prairie Cafe, Starbucks, meeting facilities, a beautiful indoor pool, whirlpool, game area and fitness room all located in our glass atrium lobby. We offer free parking, or have our bell-staff valet park your car for a minimal fee. Luggage service is also available, upon request. The Prairie Cafe features a Breakfast Buffet or a full traditional menu each morning. If you're in a hurry, stop by Starbucks for a continental breakfast to go including your favorite Starbucks specialty coffee! Enjoy Growlers Bar & Grille in the evening featuring local micro-brews and a Wisconsin themed menu. Room service is available daily from 6:00am-2:00pm and 5:00pm-10:00pm.
All of our guest rooms include FREE wireless high speed internet, alarm clock-CD player and private voice mail, just to name a few. Crowne Plaza Madison, an excellent choice for your home away from home during World Dairy Expo!
If you require more than five rooms, please contact:
Gary Francis
gary.francis@interstatehotels.com
608-244-4700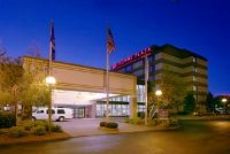 Availability and Rates:
Single Room
Number of Rooms Available
Sunday
Monday
Tuesday
Wednesday
Thursday
Friday
Saturday
$269.95
70
30
30
30
30
30
30
Hotel Details:
Sponsor level:
Junior Champion
Location:
East Side
Minutes to WDE:
15
Has airport shuttle?
Yes
Has WDE shuttle?
No
Indoor Pool?
Yes
Outdoor Pool?
No
Whirlpool?
Yes
Spa?
No
Hot tub?
No
Sauna?
No
In hotel restaurant?
Yes
Next door restaurant?
Yes
Free breakfast?
No
Free wireless?
Yes